H.M.S. Pinafore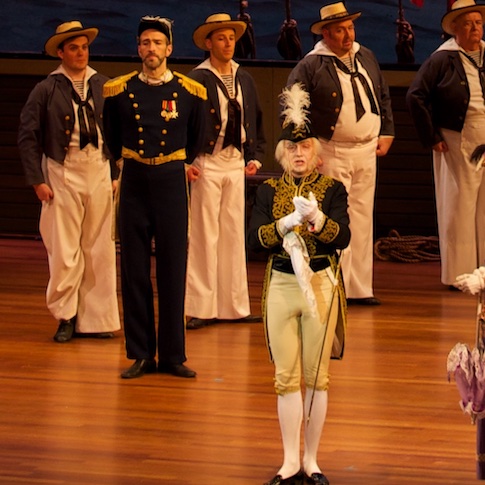 New York Gilbert & Sullivan Players presents H.M.S. Pinafore. This early satirical sendup helped Gilbert and Sullivan chart a new course for modern musical theatre. The captain's daughter has caught the eye – and the heart - of two men at once: a lowly sailor and the pompous Sir Joseph Porter. Only a bumbling baby-farmer named Little Buttercup can unravel this mess of mistaken identities and mismatched marriages. Filled with infectious tunes and featuring a rousing finale, it's no wonder this classic comedy still makes a modern-day splash!

Please Note: Masks will be optional while present in the Kaye Playhouse.

Special Family Matinee - Friday, December 30, 2022 2 PM
Patrons age 40 and under can purchase any available ticket for this performance for $30. Bring the whole family!